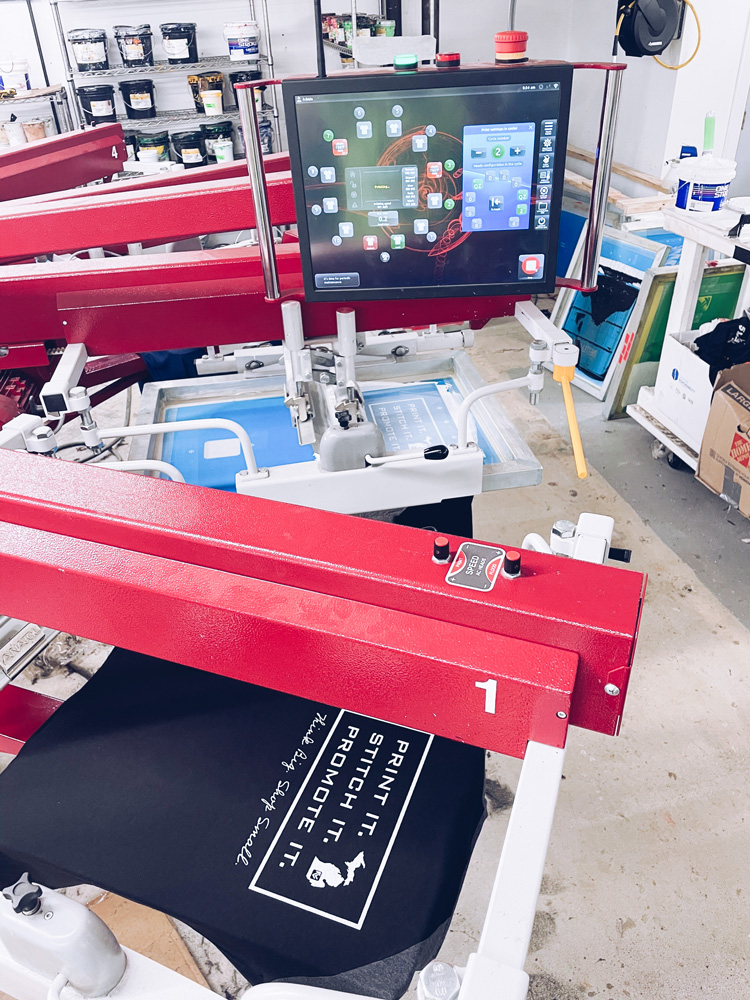 Are you looking for a fresh take on your brand image? Kensington Valley Varsity (KVV) Apparel specializes in Brighton, MI screen printing to deliver custom apparel that brings the design you've been dreaming of to life.
How It Works
Screen printing is a technique that involves using a mesh screen to transfer ink onto a fabric or substrate. Using a light-sensitive emulsion to create a stencil, which is then developed in a similar way to a photograph, a squeegee moves across the screen to evenly disperse the ink onto the fabric or material. KVV Apparel has experienced graphic designers that help you create the perfect design for your occasion.
Advantages of Brighton, MI Screen Printing
Vibrant colors: The thick ink used in the screen printing process means more pigment is applied to the fabric. This results in bold, bright colors and brilliancy.

Durability: Our screen printing provides you with long-lasting images because the process applies heavy, permanent ink coverage to your fabrics.

Ability to print on dark-colored fabric: Unlike digital or direct-to-garment printing, screen printing does not require pre-treating the under-base, which gives you more true-to-color pigments that show up even on dark-colored fabrics.
Our staff specializes in screen printing high-quality, personalized items that you'll love. Whether you're looking to get shirts printed for your bachelorette party, or want tote bags with your company's logo on it, KVV Apparel will work with you to create it all. We incorporate our customers throughout the entire design and printing process to ensure you are receiving the best possible service and product.
What We Print
T-Shirt

Tank Tops

Hoodies

Zip-Up Sweatshirts

Hats

Tote Bags

And Much More
Design Studio
Already have a logo or design? Our easy-to-use design studio tool allows you to upload images, text, art, and more to your desired product!
Elevate your brand image! To get started on your custom design, simply call or contact us today for our Brighton, MI screen printing services, and our team of professionals will work with you to bring your vision to life.