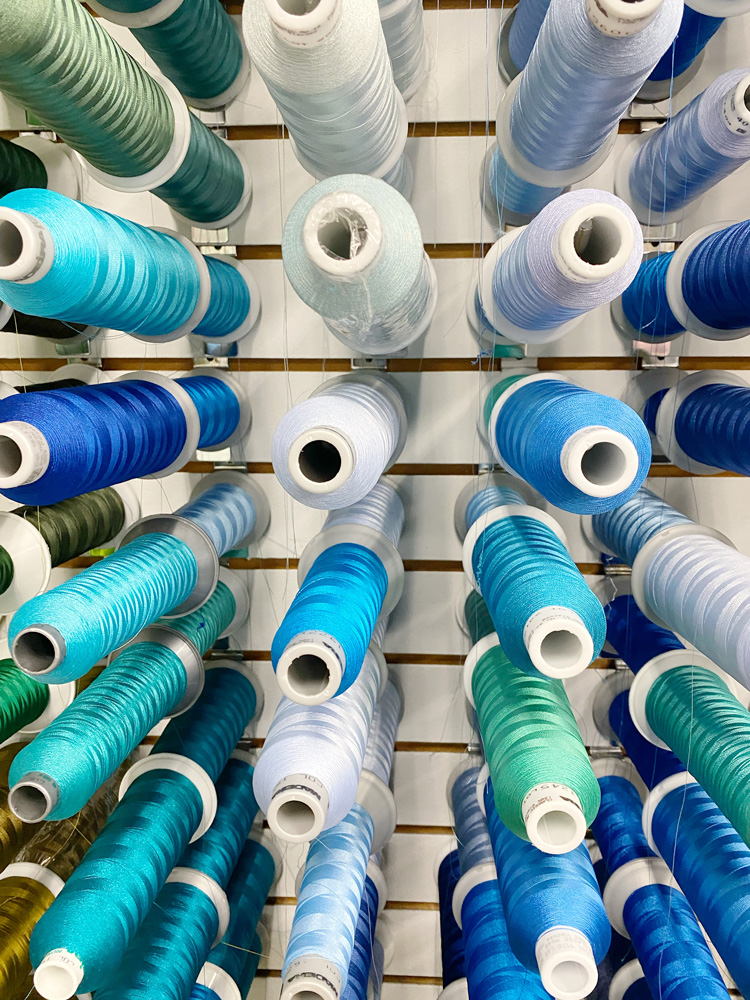 The identity of your organization or team is exceptionally important, especially when it comes to apparel. At Kensington Valley Varsity (KVV) Apparel, we are proud to provide professional-grade Brighton, MI embroidery services to create fun and colorful designs on hats, shirts, jackets, bags, uniforms, and much more. We ensure the highest quality products are manufactured for you, and showcase your identity in a professional and positive light.
How It Works
Embroidery is the process of decorating fabric with a needle and thread, creating a unique and customized look. Using our state-of-the-art embroidery machines, we are able to take any image and turn it into a stitch file. Our machines have six full-color heads, which means we can create six of the same designs at the same time for maximum efficiency and a quicker turnaround for you. Due to the nature of the embroidery process, there are some limitations on detail and size. Our experts will work with you on imagery, product selection, and processing to create your customized item using our high-quality embroidery services.
Elevating Brand Image With Brighton, MI Embroidery
We have a large catalog of available apparel and items that can be embroidered. Focus on the brand, style, color, and size(s) that you are looking for and we'll take it from there. Yes, it's really that easy! Some of the brands we feature include:
Champion

Carhartt

Holloway

Oakley

Nike

And Much More
Elevate your brand with embroidery from KVV Apparel. No matter your order volume, our experts can accommodate it all. Contact us today for the most professional, high-quality Brighton, MI embroidery services and to get started on your design.