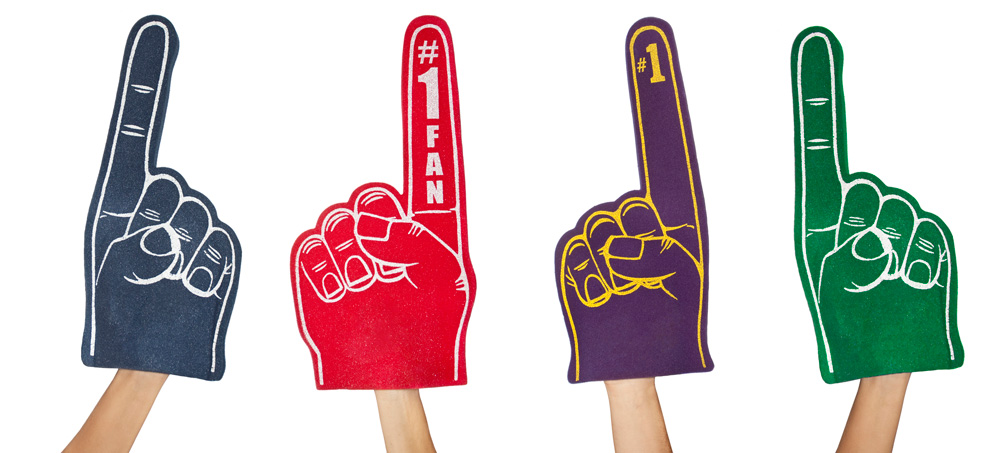 Whether it's to promote an event, raise money for a group or charity, or build unity and pride, spiritwear is a staple at schools all around the community. At Kensington Valley Varsity, we design and provide high quality custom spiritwear to students, relatives, faculty, staff, and more.
Advantages of Our Spiritwear
Convenient Location: Located in the heart of Brighton, we take pride in being 100% locally owned and operated. Visit our store today to shop our current stock!
Top Quality: We use only the best quality equipment, tools, and products at Kensington Valley Varsity to ensure your customized spiritwear stays vibrant and fun.
Exceptional Customer Service: Each one of our staff members is dedicated to providing you with friendly, professional service throughout the entire design and production process.
Quick Turnaround: Due to our commitment to our customers, and our efficient, top-of-the-line equipment, we are able create your custom spiritwear in a timely manner.
For convenient, hassle-free shopping, we offer a group store option for your school. This allows students, staff, faculty, and family members to browse our catalog of custom spiritwear with your school's colors, mascot, name, and more. With our high quality production and quick turnaround, Kensington Valley Varsity makes showing your school spirit easy and fun. The different types of items we custom-design include t-shirts, polo shirts, varsity jackets, hoodies, jerseys, backpacks, and much more for schools such as:
For custom spiritwear for your school, fill out our intake form, or contact our experts today!