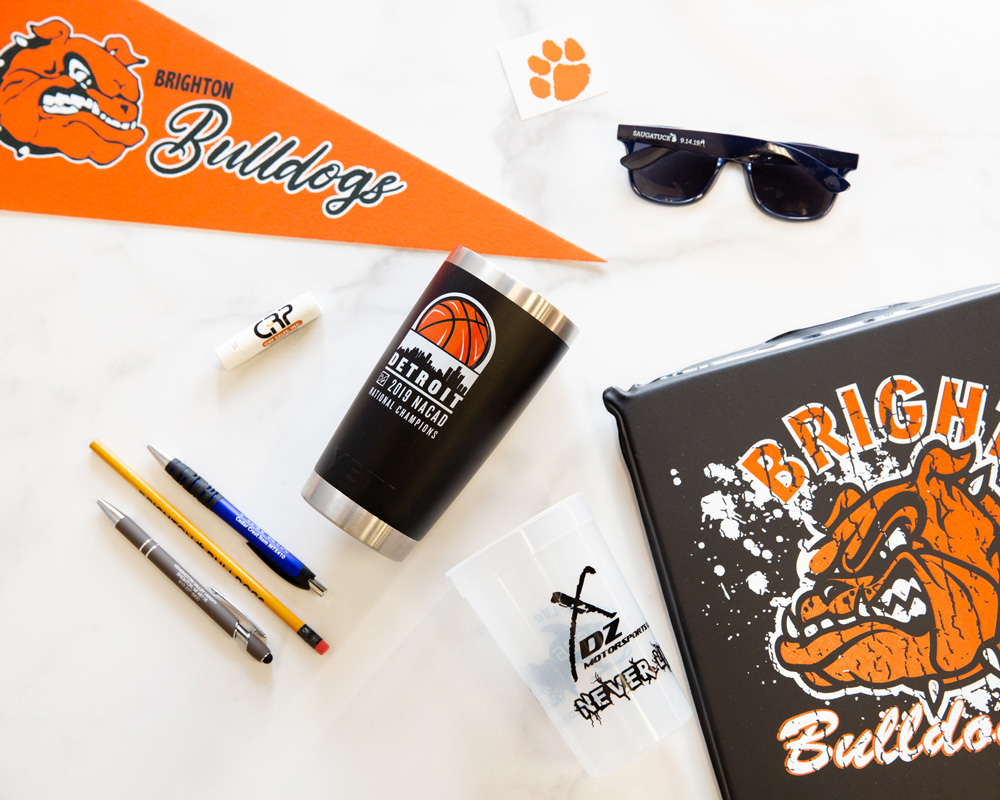 Promotional items are a successful and inexpensive way to market your brand or image to your current or new audience. This merchandise can be used as giveaways at tradeshows and events, for team and school spirit, or for your own employees or members to enjoy. At Kensington Valley Varsity, we provide many options for custom Brighton, Michigan promotional products including:
Koozies
Mugs
Pens
Water Bottles
Lanyards
Coasters
Stickers
Notepads
And much more!
Effective Marketing Strategy
Did you know that most people own as many as 10 promotional products? This means that consumers are accustomed to seeing advertising on their everyday items, and brands, logos, websites, and phone numbers are at the front and center of people's minds. Awareness is the first step in getting a lead or conversion, which makes promotional merchandise a highly effective marketing strategy. We work with professional vendors to bring you fun, unique, and effective custom promotional products that promote and market your brand or business and get you the sales you want!
Whether for marketing or just for fun, we can help you get started designing your Brighton, Michigan promotional products. Contact the experts at Kensington Valley Varsity today!