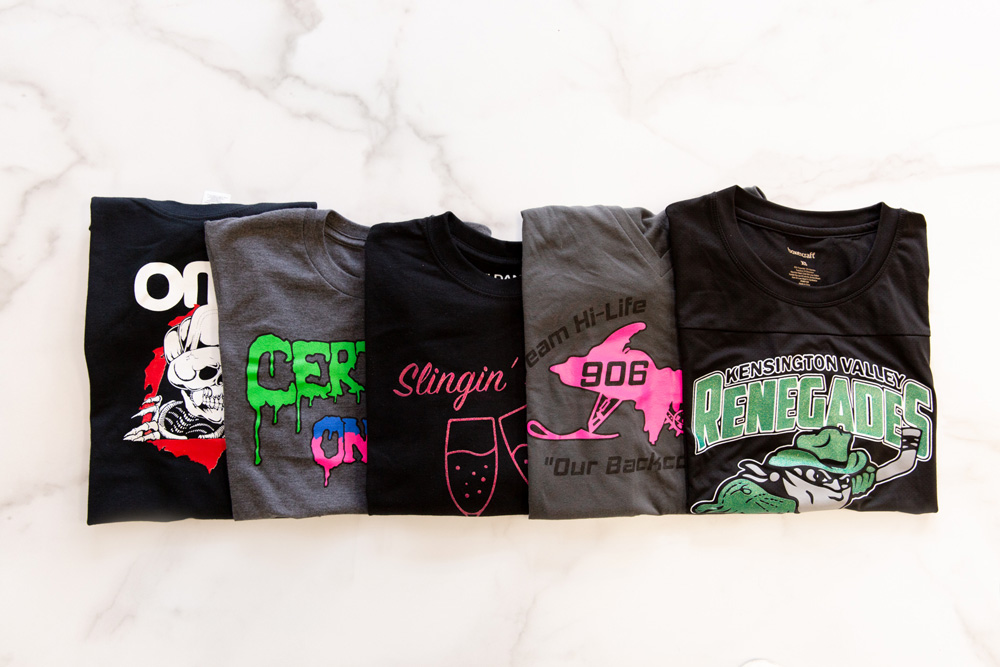 Whether you're a business owner, student, member of an organization, or just simply want to design a custom shirt, Kensington Valley Varsity makes it easy to wear your brand in style. Using our advanced equipment, our experts utilize their skills and knowledge of screen printing, embroidery, and vinyl transfer to create custom shirts for any occasion!
Our services allow you to create fun, fashionable designs for special events, everyday wear, gifts, and much more. We create custom designs on a variety of styles of shirts, including:
T-Shirts
Tank Tops
Long-Sleeves
Polos
Dress Shirts
No matter the style, size, color, brand, or order quantity, we accommodate it all. We take pride in delivering high quality custom shirts that you will love at an affordable price. Whether you're starting a design from scratch or have one in mind, our design consultants and customer service representatives help bring your custom shirt to life. Throughout the entire process, from initial design to delivery, we are there for you.
Capture the experience with our creative Brighton, Michigan custom shirts! Contact our team today for the most professional and efficient design services. Have some ideas, but not sure where to go with them? No problem. Fill out our intake form to get started on the process, and our experts will help you from there.